Weight Loss Solutions for the Cary and Raleigh, NC, Area
Apex WeightLossMD takes a medically-informed approach to significant weight loss and sustainable weight management. By utilizing hCG weight loss protocol, we help women and men reach their weight management goals. Apex WeightLossMD is supervised by a board-certified physician. Online retailers may offer oral and injectable hCG at low prices, but these retailers often take advantage of dieters by selling a substandard product, or taking payments but never shipping the product at all. Only an appropriately licensed medical practitioner can prescribe medical-grade hCG to clients. A weight loss program is most effective when you have the support of a dedicated team every step of the way.
Our medical director and board-certified physician, Dr. Lanford Peck, will guide you through each aspect of your program. In addition, our entire weight loss staff is well trained and ready to support you. Throughout your program, you will be followed closely by Dr. Peck and our team to ensure you reach your weight loss goals.You will be seen weekly during your treatment phase to review your overall progress, and if you ever have a question or concern, you can call our office and we will walk you through various options. If you are serious about making a positive change to your health and body, our experienced and professional staff is ready to assist you in achieving your weight loss and management objectives.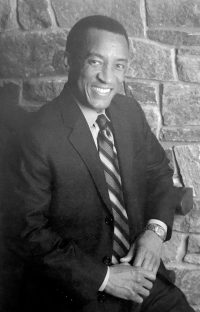 Dr. Lanford Peck MD (Founder, Yale School of Medicine)
Apex WeightlossMD was founded by Dr. Lanford Peck MD., an honorable alumni of the prestigious Yale School of Medicine. Dr. Lanford Peck is the owner and Medical Director of the practice. He has outstanding academic credentials, having graduated first in his class in both high school and in college. Dr. Peck continued his academic excellence at Yale School of Medicine where he received his medical degree with the highest honors. He also completed his residency training at Yale Hospital.
Having been Board Certified with more than twelve years of practice experience, Dr. Peck has received additional specialized training in the field of Weightloss, Liposuction, Aesthetics, and Cosmetic Medicine. As an active member of American Academy of Cosmetic Surgery and several other organizations, he continually keeps up with the latest technological advances in the aesthetic field in order to provide his patients with the best care possible.
Dr. Peck believes overall that looking one's best helps a person feels better and more confident, which leads to an improvement in overall health.